"Love it! These shoehorns make putting on my shoes so much easier. Havea bad hip. making bending over hard. And an added bonus ... they protect the backs of the shoes from bending and cracking."
- Lidya
Verified Buyer
For some people. something as simple as putting on shoes can be a difficult task. Pregnant mothers. seniors. or anyone with mobility issues. to name a few. Some shoes were made with materials that were difficult to wear. This leaves a constant frustrationin daily activity.
Introducing Clip-N-Slip. a shoehorn that clipsonto your shoe. and allowsyou to slip your foot in with ease.Clip-N-Slip is a solution for anyone with flexibility issues getting shoes on because these can be used entirely one-handed.Simply clip it on the shoe. put it down. and slip your foot.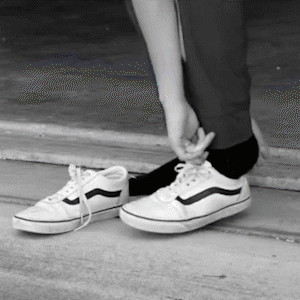 How Clip-N-Slip Will Change Your life
WORKS WITH 99% OF SHOES: Clip-N-Slip is designed with versatility in mind. Allowing it to work with all family's shoe collections; sneakers. brogues. slip-on. dress shoes. and all.
PRESERVETHE SHOE: Clip-N-Slip prevents from pulling the back of the shoe when wearing the shoe. allowing you to preserve the fit and shape of the shoe collection.
Product Specification
Available in 4 colors of your choice: Red. blue. grey. white
Comes in 1 set of 2 pieces
The Spotlight Shopper Promise
AtSpotlight Shopper.we believe in the quality of our products. Therefore. we offer a30 Days Money Back Guaranteewith no questions asked! When you purchase from us. there isZERORiskfor you!
Congratulations!
You've found a hidden discount code! Use code "SPOT10" at checkout to claim an additional10% OFFyourENTIRE order!