Bought this for my sister. who has had a botched knee replacement and a subsequent second surgery. She has been so uncomfortable for so many months. In only a couple of days. she's walking much better and is close to pain-free! Her knee was (still is) swollen. but the device fits fine. She says it's the best gift ever!
- Emily Bridges
Verified Buyer
Sore knees aren't usually one to cause alarm. but the nagging discomfort around the area can be limiting. Regardless of age. gender and lifestyle. knee pain has a wide range of possible causes from a simple muscle strain to arthritis. With the knee as the largest joint in the body. alleviating the exact location of the discomfort without a physical therapist can be challenging. which increases the chances of pain recurrence.
Introducing KneeAgent. a professional massager and physical therapist rolled into one convenient device. This massager is designed to comfortably fit more than just the knee. it can also be placed on the shoulder and elbow for relief. Its lightweight construction. wireless and easy operation provide continuous pain and discomfort reduction at any given place and time. Upgrade pain relief with a device suited for all joint discomfort needs.
How KneeAgent Will Change Your Life
MULTIFUNCTIONAL RELIEF
Comes with a built-in infrared laser. hot compress. and vibration technology to provide thrice the relief. Its laser irradiation together with the uniformed heat reduces stiffness while the air compression gently kneads the joints.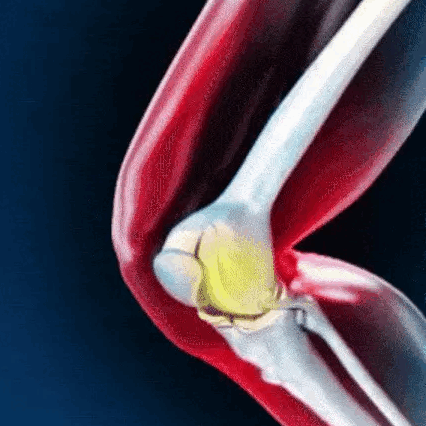 COMFORT-FORWARD CONVENIENCE
The ergonomically designed massager works on the shoulder. knee. and or elbows. Lined with a soft fabric and secured with velcro straps. adjust the device to fit without constricting the blood flow of the joints.
COMPACT PORTABILITY
Its wireless design allows relaxation inside and outside the comforts of the home and the spa. Weighing only 275g. easily store the machine in a work bag and bring it anywhere for instantaneous comfort.
EASY OPERATION
Made to assist the injured. people with disabilities. and the elderly. the massager has an easy-to-navigate design. Its large LED touch screen allows the one-touch operation to swiftly toggle between the different massage modes and intensities.
LONG-LASTING CHARGE
The high-capacity 3000mAH battery powers the massager for up to 2 hours of continuous usage when fully charged. As an added measure of security. the device automatically shuts down after 2 minutes of inactivity.
We understand that the knees inevitably undergo wear and tear as we age. Since the knees take the brunt of the pressure in terms of mobility. pain around this area can eventually turn once trivial tasks into an impossible feat. Having to limp at every step. or stop every few paces to massage an aching knee can get frustrating. Statistics show that with just walking. 261% of the bodyweight goes through the knees.
Thankfully KneeAgent is capable of providing triple relaxation with a combination of heat. laser. and vibro-massage therapy. The generated warmth together with the infrared laser deeply penetrates the joint to improve blood flow and reduce stiffness around the area. which simultaneously reduces inflammation. Finally. give the knees a break from everyday physical activities.
Product Specification

Package Dimension:11.02 x 9.09 x 6.42IN
Item Weight: 1.54 Pounds
Battery Capacity: 3000mAH
3 vibration levels
3 heat levels (low:113F Medium:122F High:131F)
USB Type-C Rechargeable
Charge Time: 3-4 Hours
InputCurrent: DC5V--- 2A
Rated Voltage: 3.7V
Package Include
(1)KneeAgent Massager
The Spotlight Shopper Promise
AtSpotlight Shopper.we believe in the quality of our products. Therefore. we offer a30 Days Money Back Guaranteewith no questions asked! When you purchase from us. there isZERORiskfor you!
Congratulations!
You've found a hidden discount code! Use code "SPOT10" at checkout to claim an additional10% OFFyourENTIRE order!