Your Rear End Will Thank You: No More Numb Bum!
Working from home? Your rear end is calling...
Sitting for extended periods allows gravity to compress and break your body down - which causes lower back and tailbone injury over time.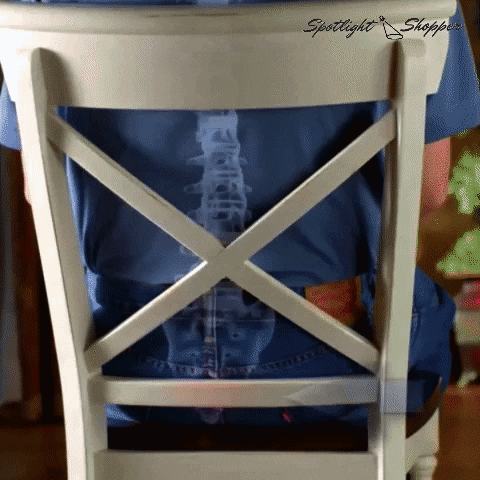 If you spend long hours a day in a seated position. whether you work from home. or driving a car. or wheelchair. this Gel Enhances Seat Cushion is your Lifesaver.
Why Buy Lifesaver Cushion?
IMPROVE YOUR QUALITY OF LIFE -For someone with a lower back injury. this cushion gives the relief you have been looking for. It'll let you be comfortable all day long. whether for working on your computer or driving. Say hello to productivity boost!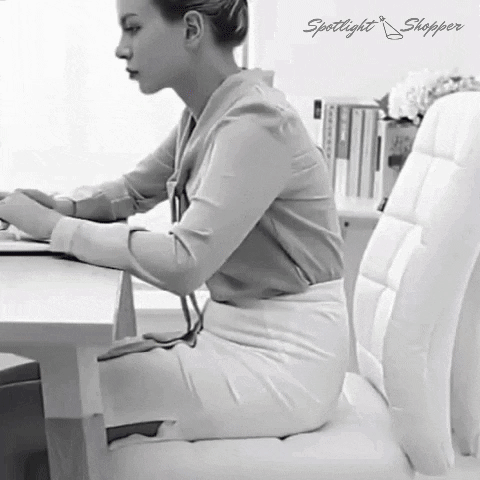 ORTHOPEDICS RECOMMENDED - With the unique u-shaped design. this cushion removes pressure from the coccyx and ensure the tailbone hovers over the contoured surface to help alleviate sciatica and lower back pain
MEMORY WITH ENHANCED GEL - ensures comfort and relieves tailbone. back. sciatica pain. Layered over is a cooling gel pad to maintain coolness and comfort for prolonged use.
VERSATILE & PORTABLE: Designed to maintain comfort in all of your activities. Ideal for office chair. wheelchair. car seat. long flights. travel. long commutes. seated jobs. sports bleachers. trucks and RVs. recliners. movie theaters. and more!
"Treat Your Butt and Feel Comfortable All Day"
Our Satisfaction Guarantee
We know that buying online can be stressful. That's why we offer youFULL REFUNDwithin a refund policy period. We stand behind everything we sell. andyour satisfaction is 100% guaranteed.We will doWHATEVER it takesto assist everyone as we highly value the satisfaction of our customers.
Tap the '

BUY IT NOW

'Button to get yours!