My son liked this product though he couldn't understand how to put it together because of all the pieces so I helped him build it. It's a good car to spend time with your kids and build the car together. It's similar to legos. just a bit more advanced because some of the pieces are smaller.
- Darlene Lowl
Verified Buyer
Digital entertainment for children often results in excessive screen time. which can negatively impact their behavioral. cognitive. and motor skills. Although they occupy children. for the time being. the temporary distraction has a tendency to turn addictive. Because of this. prying the little ones away from the virtual world so they can have a hands-on learning experience of the world becomes a challenge.
Introducing GreenViper. a revolutionary 2-in-1 toy that grabs the attention of the little ones away from the screen. With or without the help of an adult. they can transform the brightly colored pieces into a toy car or truck. Together with the easy-to-use remote control. the stationary toy moves at the child's command. By combining hands-on fun with education. children can finally have a healthy source of entertainment.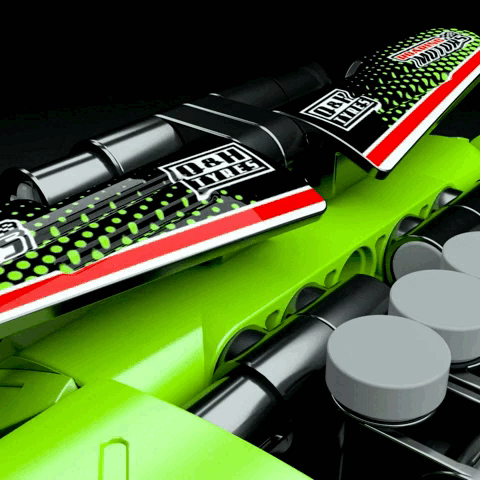 HowGreenViper Benefits Your Kids
HANDS-ON AUTONOMOUS LEARNING
The STEM toy promotes independent thinking and plays with tactile and tangible 3-dimensional structures. With hands-on work. screen time is significantly reduced while core STEM concepts are introduced.
COGNITIVE. MOTOR. & EMOTIONAL SKILLS DEVELOPMENT
From the trial and error play. they're encouraged to identify the best possible solution to the mechanical and engineering problem posed by the toy. This then gives children the freedom to fail and manage the emotions that come with it.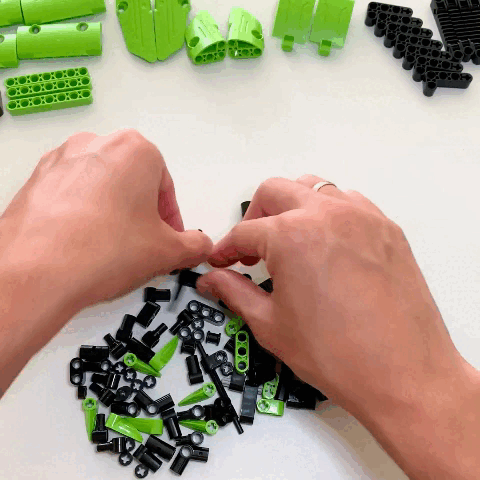 BUILD & PLAY ENTERTAINMENT
Made for children 6 years old and above. the easy-to-build pieces transform into either a mechanical toy sports car or toy truck that can be controlled through the remote. To enjoy an all-terrain vehicle. simply fine-tune the bottom chassis.
FOSTERS PARENT-CHILD BONDING
The natural inquisitive minds of children mean that despite the independent play encouraged by the toy. they can still have a never-ending list of questions about the assembly process. With this. parents are provided the opportunity to answer and bond with their little ones.
We understand that it's tempting to just give children the tablet to placate them and avoid tantrums. Habitually providing them unregulated screen time. however. reduces their person-to-person interaction. which is necessary for their overall brain development. Studies show that kids that spend more than 2 hours a day on their screen score lower on language and thinking tests.
Thankfully GreenViper nurtures a child's brain through a mini engineering quest that allows scientific exploration to take place. With the challenging build and play design. children can attempt to assemble the toy independently or with the guidance of others. promoting healthy dialogue while strengthening bonds between parent and child. Discover a toy that fosters cognitive and social skills.


Product Specification
Suitable for kids age 6+
Certified US toy safety standards ASTM F963
Block net weight: 2kg
Require 3xAAA & 3xAA batteries (Not Included)
Package Includes
(335) x Pieces building blocks
(4) x Elastic tires
(1) x Chassis Engine
(1) x Remote Control
(1) x Instruction guide
Warning: Small parts - not for children under 3 years old


The Spotlight Shopper Promise
AtSpotlight Shopper.we believe in the quality of our products. Therefore. we offer a30 Days Money Back Guarantee/strong>with no questions asked! When you purchase from us. there isZERORiskfor you!
Congratulations!
You've found a hidden discount code! Use code "SPOT10" at checkout to claim an additional10% OFFyourENTIRE order!